About Us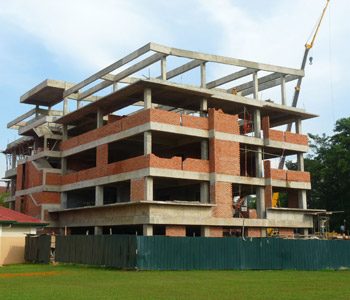 Established in 1981, Khas Corporation first started as a small civil works company with a strong team. Today, with more than 30 years of experience, Khas Corporation Sdn Bhd has emerged as a 'A' class building and construction company that is reputable in handling small to medium scale contracts and turnkey projects.
With a proven track record for timely completion, high quality finishing and achieving clients' budget, Khas Corp's portfolio include wide range of projects from hotels, schools, medical institutions, commercial buildings, civil infrastructure, storage buildings, water and sewerage treatment plants, to industrial factories.
As a multi-faceted organisation, Khas Corporation Sdn Bhd has built an outstanding reputation for delivering successful products with high levels of satisfaction to our clients, backed by an unwavering commitment to the highest levels of workmanship and safety.